Alerts
Consumer & Small Business Resources for COVID-19 Relief & Financial Options Below
We are here and ready to act.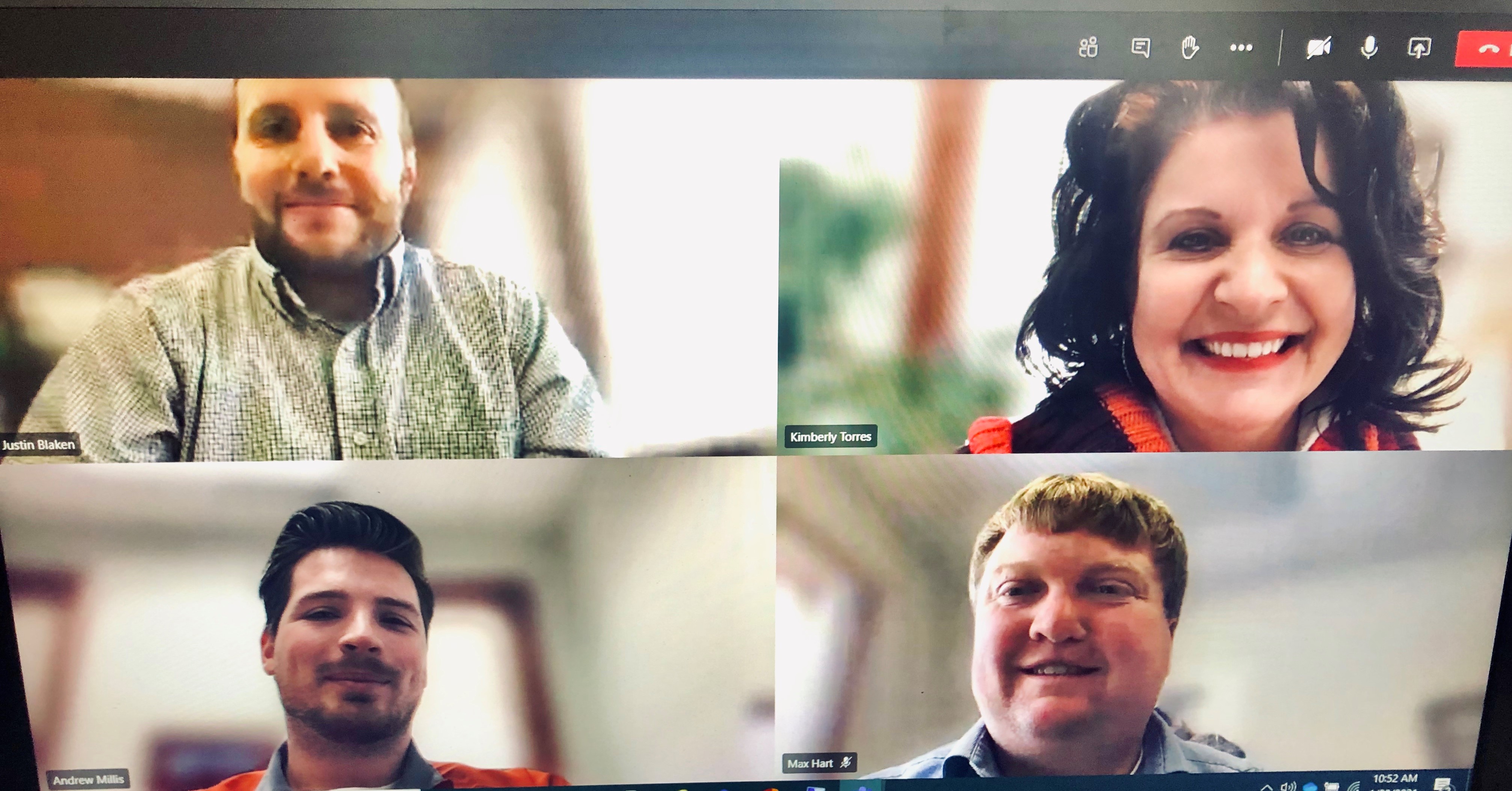 WEDC's Mainstreet Bounceback Grants!!
Let's chat about how WE can help connect YOU and your small business to WEDC's available Grants! Through the Wisconsin Economic Development Corporation's (WEDC) Main Street Bounceback Grants Program, you could get $10,000 to help you get set up in a commercial space. The more empty spaces we can fill with new restaurants, salons, stores and other businesses, the more people it will bring into our commercial areas and through your doors. Stop-in or give us a call -- BRF 715-284-9448 or Melrose 608-488-2411 -- just ask to speak with Justin, Max, Drew, or Kim!! P.S. We Want What You Want
**********************************
Important SBA Paycheck Protection Program (PPP) Information Below 
EFFECTIVE: May 4, 2021 PPP Funds Depleted for All Except CDFIs, MDIs 

The Small Business Administration (SBA) has announced that Paycheck Protection Program (PPP) funding has been exhausted. As of yesterday, May 4, the PPP application portal will stop accepting applications for loans from lenders except for minority depository institutions (MDIs) and community development financial institutions (CDFIs).   
PPP Loan Forgiveness Resources (Updated 1.19.21)
715-284-9448 for Black River Office
608-488-2411 for Melrose Office 


****** ALERTS *****
IRS warns university students and staff about email scam
The IRS yesterday issued a warning concerning an ongoing IRS-impersonation scam that appears to primarily target educational institutions, including students and staff who have ".edu" email addresses. The IRS has received complaints about the impersonation scam in recent weeks from people with such email addresses. The phishing emails appear to target university and college students from both public and private, profit and non-profit institutions.

The suspect emails display the IRS logo and use various subject lines such as "Tax Refund Payment" or "Recalculation of your tax refund payment." It asks people to click a link and submit a form to claim their refund. That form requests much more personal identification information than the IRS does on its "Where's My Refund?" webpage.

The IRS warned people who receive the scam email not to click on the link in the email message.


********************
24/7 Digital Tools
Whenever ... Wherever
We strongly encourage our customers to use our digital tools and resources for your banking needs. For more information and instructions on enrolling for these tools, click any of the following within this Your Conveniences tab, and select from the dropdown menu, OR simply CLICK on the links below.
Our free
TouchBanking Mobile Banking App
that can be downloaded to your smartphone (
App Code: BlackRiver
). Please Note: you MUST have your Online Banking set-up first.
Mobile Deposit
from our Mobile Banking App, to deposit paper checks from your smartphone.
Using your Shazam
Debit Card
whenever possible to pay for items rather than using cash. Be sure to download the
Shazam Bolt$ mobile app
to monitor your debit card activity, sign-up for alerts, locate surcharge free ATMs, and more!
Our
Getting Started
forms within the
Checking & Savings
and
Lending
tabs allow you to send us an inquiry to get started on an account opening process.


********************
Beware of CARES Act Scams
Please be cautious, scammers are already trying to take advantage of this legislation. One common new scam is for the criminals to call consumers and say they're "from the IRS" and request bank account information "so they can send the $1,200 faster than via check." Consumers: please remember that no government entity will request your bank account information over the phone! If you filed your taxes electronically, the money will be direct deposited. If you did not file electronically, a check will be mailed to your home address. If you are unsure whether a call is a scam, contact your bank before providing any account information. 
Here is more information on how to protect yourself from scammers from the CFPB. 
********************
March 24, 2020
Banks Essential Under Gov. Evers' Orders: Your Money is Safe, Sound, and Easily Accessible 

COVID-19 is causing many concerns with consumers, but access to your money shouldn't be one of them. Here are the top five things you need to know about your money and banks under "Safer At Home." 

1. You have continued access to your funds and bank services. 
Banks are considered an essential service which means you continue to have access to your funds through in-person services and self-service tools, such as mobile or online banking. 

2. Your money is safe, secure, and insured. 
FDIC deposit insurance currently covers up to $250,000 per person and ensures the security of consumers' funds. Congress is working on legislation providing authority for the FDIC to increase this coverage through December 31, 2020.  No consumer has lost a single penny in the history of this insurance fund. 

3. Your bank is prepared. 
Banks are prepared for situations like a pandemic, with tested and proven business continuity plans and procedures. Although state and federal regulations require banks to be prepared, you'll find that community banks are prepared because they want to continue to serve, not because they are required. 

4. Your bank is looking out for you, your family, and your business. 
Wisconsin's banks are proactively contacting customers, offering assistance in the form of fee waivers, loan payment deferral programs, credit card payment relief, suspension of foreclosure and repossession programs, and more. Bankers are also helping their customers apply for grants offered at the state and federal level as well. Congress is also working on providing more assistance to businesses through banks in the form of additional changes to federal programs, such as the SBA program.   

5. Your banker is listening and ready to act. 
Customers should contact their banker to talk about how COVID-19 is affecting them, and how the bank can help. Wisconsin's banking industry is strong and ready to help. 
********************

March 19, 2020
An important update for our valued customers,
As we all are trying to adapt during this time of uncertainty surrounding the Coronavirus (COVID-19), we at Black River Country Bank continue to take precautionary measures.  After much deliberation, and with the health of our employees, customers, and community in mind, beginning …
March 20 our Black River Falls and Melrose lobbies will be temporarily closed to general customer traffic until further notice.
Our drive-up/walk-up services at both locations will continue to be open with regular business hours to promote social distancing, serving you and your needs.
DRIVE-UPS/WALK-UP
Again, our drive-ups/walk-up will continue to be available. We appreciate your patience as our employees may be serving an increased number of customers via these methods.
APPOINTMENTS
Appointments may be available for select matters. We will assess your needs to determine how we can provide an alternative option to you at a lower risk. Please contact us at 715-284-9448 to discuss a Black River Falls appointment or 608-488-2411 to discuss a Melrose appointment.
NIGHT DEPOSIT
Our after-hours depositories will be checked multiple times throughout regular business hours so we can process transactions during the same business day when possible. Deposits received after regular business hours will be processed as typical, next business day.
SAFE DEPOSIT BOXES
Access to safe deposit boxes is available by appointment only. Please contact us at 715-284-9448 to discuss a Black River Falls appointment or 608-488-2411 to discuss a Melrose appointment.
If you plan to visit a branch, our team is taking extra precautions to frequently sanitize our facilities based on recommendations by the Centers for Disease Control and other health professionals. We ask that if you're sick, that you please refrain from visiting a BRCB branch.
We would like to remind you that our ATMs are always available, and we strongly recommend that you use our remote digital banking services. We also encourage the use of electronic transactions whenever possible that can reduce or eliminate the handling of money and paper checks that could possibly carry the virus.
DIGITAL TOOLS
We strongly encourage our customers to use our digital tools and resources for your banking needs. For more information and instructions on enrolling for these tools, please visit our website: www.brcbank.com, click on the Your Conveniences tab, and select from the dropdown menu.
Please call our offices for questions about your accounts. We are here to help! We encourage everyone to be cautious of suspicious emails, websites, and calls related to COVID-19. Never share your passwords, account information, or private personal information with anyone.
We also understand that there may be cases where customers find themselves facing financial difficulties during this time. Black River Country Bank is here to help the best way we can. We encourage customers to reach out and discuss how we might be of assistance. Please contact a Loan Officer at 715-284-9448 in Black River Falls or 608-488-2411 for our Melrose office.
Black River Country Bank has been serving our community for over 112 years. We are dedicated to the PEOPLE of our community and will continue to provide a stable, safe, and secure place for your banking needs. Thank you for your patience and understanding during these unprecedented times. We will continue to monitor this ever-evolving environment and look forward to bringing back our lobby service once conditions are safe to do so. Please feel free to contact me personally at 715-284-9448 extension 1229. For additional information about COVID-19, please visit www.cdc.gov.
Sincerely,
Bob Becker
President, Black River Country Bank
********************
March 16, 2020
Dear Black River Country Bank customers,
As all of you are aware, we are closely monitoring the impact of the coronavirus (COVID-19) at a global and local level. There is nothing more important to me, or to the bank, than the health and well-being of you and our employees. In light of the continued spread of the novel coronavirus (COVID-19), I wanted to personally assure you that Black River Country Bank is prepared to take any necessary measures to ensure the safety of all who work and conduct their business with us.  We are communicating with our employees recommended practices and precautions to help prevent the spread of illness.
We are encouraging employees who feel sick to stay home until such time that they are healthy enough to be in our offices, and we are moving towards providing telecommuting capabilities to those staff members whose roles permit them to work remotely.
For you, our customer, I want to take this opportunity to provide a reminder and to encourage you to use the great online and mobile banking channels we have available, in order to conduct your banking business. You can check balances, pay bills, send money to others, apply for loans, – to name just a few things – all from your computer, tablet, or smartphone.  We also have an extensive ATM network at your disposal; I would encourage our debit card holders to download our Shazam Bolt$ mobile app.
We will continue to closely monitor developments, follow protocols set forth by local and national agencies/authorities, and will communicate to you any changes from our normal course of business. 
Feel free to contact me directly if you have any concerns.  I can be reached at 715-284-9448 ext. 1229.
Thank you for your ongoing support. We appreciate your confidence in Black River Country Bank and look forward to continuing to serve you well into the future.
Bob Becker
President
For more information about COVID-19, visit the CDC site www.cdc.gov.