Digital Wallets
Your BRCB Debit Card is now "Tokenized" & can be easily & securely added to your  "Digital Wallet" Payment App on your Mobile Device
Safe, Secure, Contactless Payments!
Simply locate your "Wallet" app on your phone's Home Screen OR download your Payments App within from the App Store (Apple Pay, Samsung Pay, Google Pay) like you would download any other app. Most phones actually have their Wallet or Payment App pre-installed based on your device type – for example iPhone – Apple Pay, Android – Samsung Pay – you can Search your phone for "Wallet." 
iPhone/Apple Pay Examples: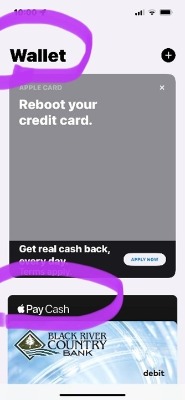 Click the app on your phone (be sure you are connected to the internet). It should walk you right through the setup process to add your BRCB/Shazam Debit Card (it will even prompt you to scan/take a photo of it to enter rather than type it in if you'd like; then just add the expiration date and 3-digit security code on the back of your debit card). This all literally takes about 3 minutes. We were DELIGHTED! 
iPhone/Apple Pay Examples: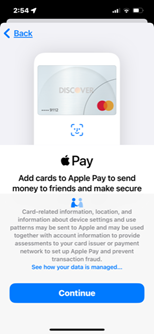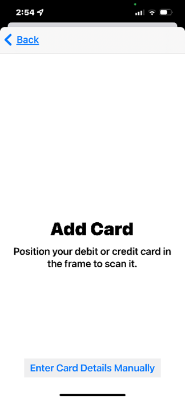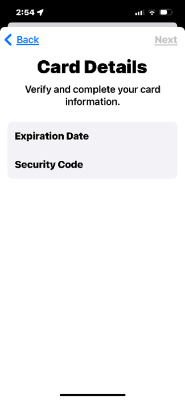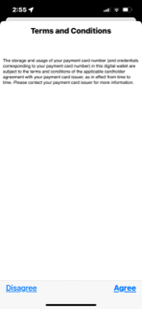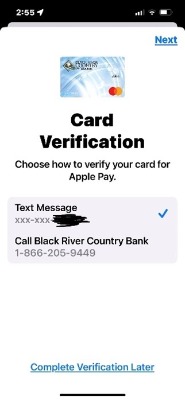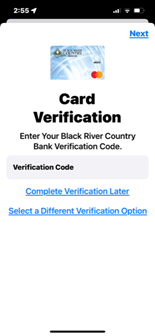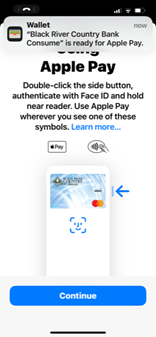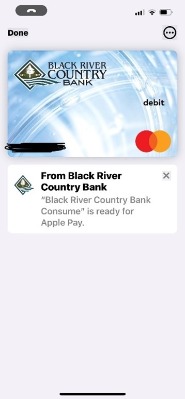 Once you have your card info entered/loaded in your Digital Wallet then you can use your phone at any merchant who supports the Digital Wallets. Simply hold your phone up to the scanner pad with the Digital Wallets (Apple Pay, Samsung Pay, Google Pay) accepted notice, logo, or icon displayed. Your phone screen will prompt your purchase and note your "receipt." …. and Viola!
iPhone/Apple Pay Example: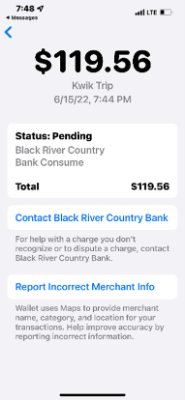 To LEARN MORE about different wallets and payment apps, please see:
https://www.samsung.com/us/samsung-pay/
https://guidebooks.google.com/google-pay-us/get-started/how-to-add-banks-credit-cards-google-pay
Please note: If you have any issues with your Payments Apps or Wallet App itself, we've been advised by Shazam to have you simply uninstall and re-download your app. We were advised that apps can sometimes be "finicky" and "performance-related" to a phone, memory, storage, etc.; we don't have any control over the various Payment Apps' functionality. This is not related to our BRCB Debit Card itself, but the individual Payment Apps themselves.
*** Local Merchants Supporting Digital Wallets ***
Please let us know as you learn of more local Merchants accepting Digital Wallet payments.
We'll grow our list!! Thanks!
Aldi
Amp'd Up Nutrition
Kwik Trip Gas Pumps (KT does NOT accept Digital Payments @ inside kiosks at this time)
L&M Cafe'
Lashing Impressions
Menards
McDonalds
Mr. Pita
Revolution Coffee
Riverside Nutrition
Subway