Online Banking
Wondering if that check cleared yet? Not sure if your direct deposit was made? Don't want to wait for you statement to come in the mail? Access your account with our convenient Online Banking services! Online Banking gives you the freedom to bank on your time, at your convenience! All you need is internet access, and Online Banking can assist you to:
View current account balances

Transfer funds between accounts

Easily balance your checkbook

Check loan payments and payoffs

Inquire about deposit accounts or lending options
Contact BRCB

ALL NEW!! Open new BRCB deposit accounts ONLINE (see details below)
... and so much more!
All of your banking can be done within minutes in the comfort of your own home. You can perform almost any banking function anytime, day or night.
It's easy to ENROLL! Simple as 1, 2, 3 ...
TO REGISTER. Go to our HOME PAGE or top of ANY PAGE at www.brcbank.com and click the upper right-hand corner Online Banking Login button. Click Enroll (at the bottom the pop-up box). You will be taken to the Enroll screen, please complete and submit the short enrollment form. You will receive an email with your new Username and Password information within 1 business day.

LOGIN. When we've activated your account, go back to our Home page at www.brcbank.com again and click the Online Banking Login button to enter your Username and Password. You may be asked to answer the Security Questions you indicated in your enrollment form.

You're in! You will be taken to the Home page where you will see a list of your Accounts as well as be able to conduct the most common functions (see Account Balances, make Transfers, see Recent transactions, and set-up or make Bill Payments). 

***************************
ALL NEW OFFERING 
Personalized, Quick, & Easy!

Open new deposit accounts in minutes … Start to Finish.
It's just THAT easy!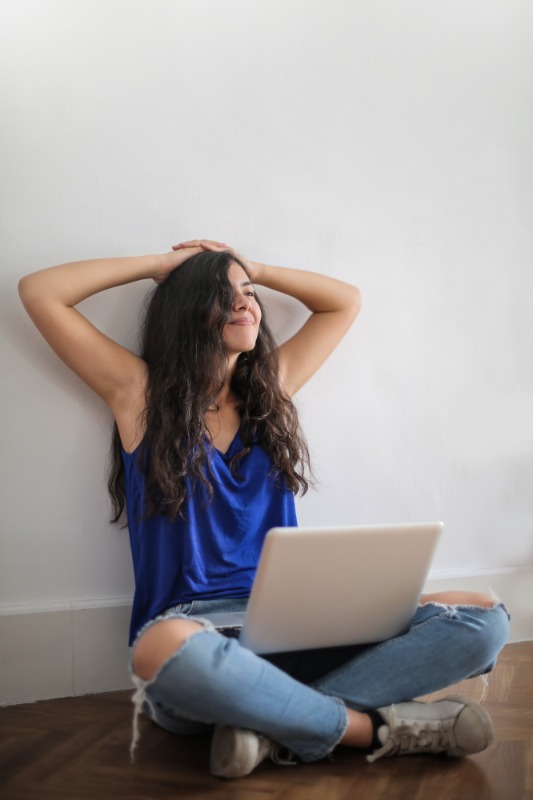 We want you to feel KNOWN and SECURE when you open your new Black River Country Bank account(s), whether you're opening online while sitting on your couch or sitting with us at the bank. Know that our process is secure and painless, just like you're right here with us! 
Step 1: Select Your Device
We've created an Optimized user experience for ANY device YOU prefer to use!
Mobile

Tablet

Laptop or Desktop Computer
Step 2: Gather Your Goodies
Please note, when opening your account(s) online, you are NOT able to save and come back later. So, we ask that you to complete the process in one sitting.  It should take only a few minutes to complete your account set-up -- start to finish!
BEFORE YOU START ...
Please grab the following items so you're READY to rock-n-roll!
Form of ID (Driver's License, Passport)

Decide on your new Online Account Funding Source (new accounts require a minimum opening deposit, noted in the application)
Current Bank Account Information (Bank Routing Number, Account # transferring from, Bank/Online Banking Credentials – UserID & Password) OR

Debit Card OR

Credit Card OR

You can also choose to Fund Later.
A quick snack?! 😉
Step 3:
Login to your Online Banking Account & Select "Open a new account" at the bottom of your Home Page (beneath your account balances). *Check out a few screen shots below to help be your guide!"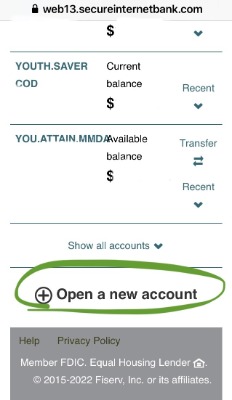 You are then able to select either checking or savings accounts and have the opportunity to learn more about what each has to offer! (... yes, you are able to open more than one account in one sitting; the system will ask you if you'd like to open another once you've made your primary selection.)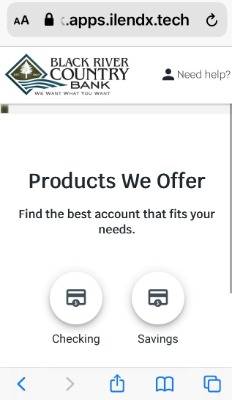 Since you're a current customer & logged in, the system will already recognize you by your name!! :)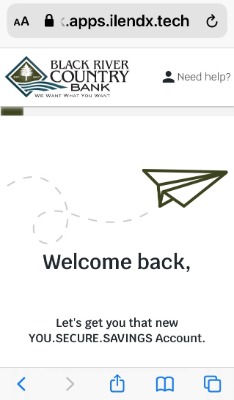 Before you start the process, it's important to read, review, & then acknowledge the disclosures by checking the box.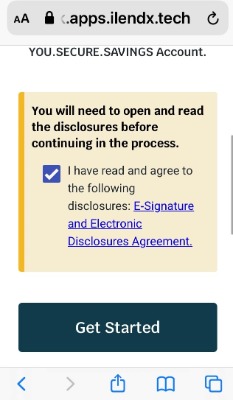 ... and away you GO!! Happy Account Opening!!!
Please contact us at 715-284-9448 if you have any questions.