Business/Ag Lending

We're here to help YOU ACHIEVE your goals.
Starting or expanding your business can be overwhelming, there's so much to think about whether it's transitioning the family farm or engaging in a new start-up. Let us help guide you through your agricultural or commercial loan options. We have the knowledge and desire to help you be successful. 

BRCB offers personalized service, competitive rates, flexible terms, and a variety of credit plans. Call or stop-in to meet with one of our experienced Loan Officers or APPLY NOW today!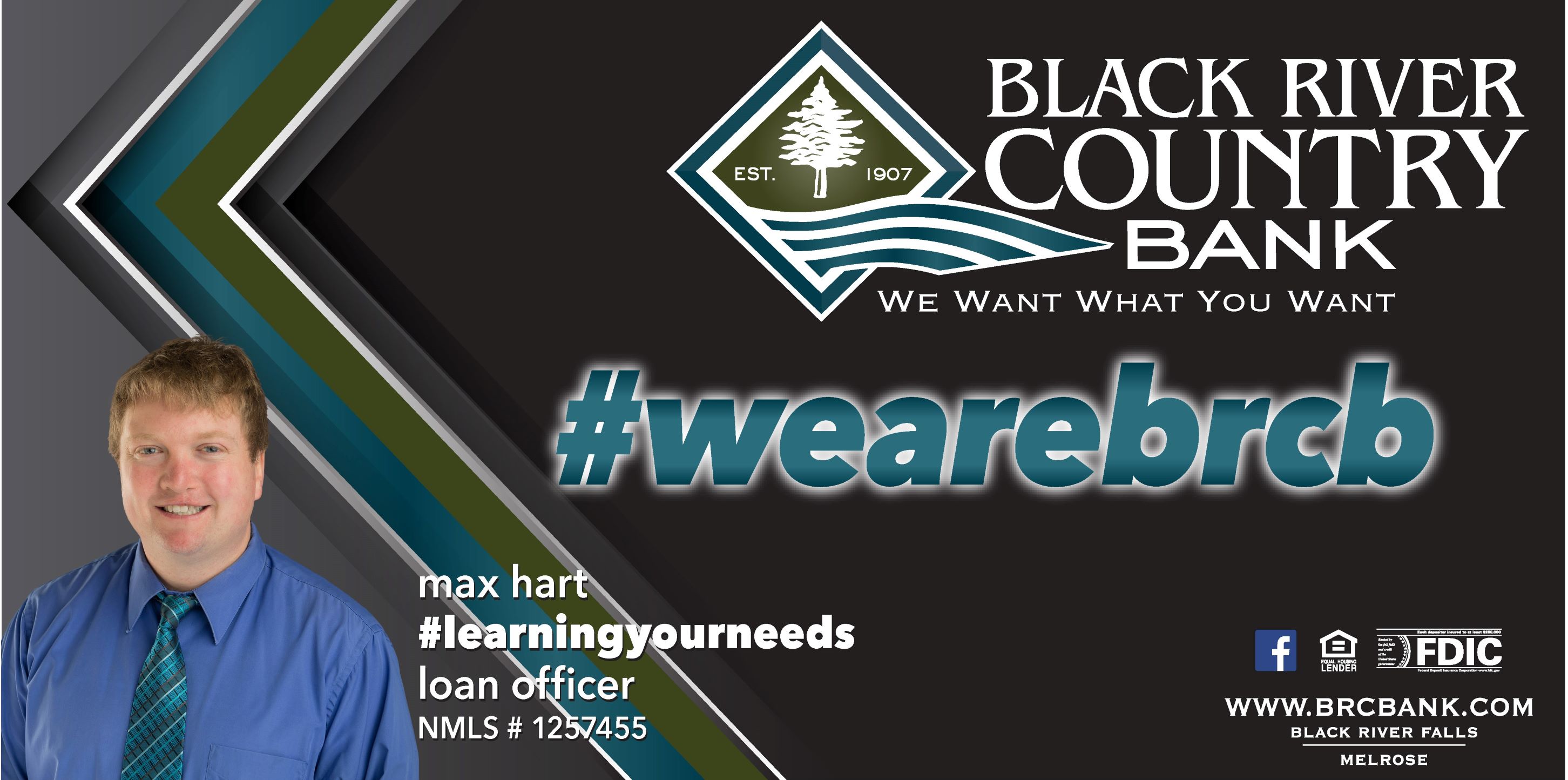 Agricultural Loans

Black River Country Bank has deep roots in Ag-Lending. Since we were established in 1907, we have helped many agriculture customers over the years. We value the strong work ethic and sensible values that farm customers bring to the table.
We make farm real estate and personal property loans for startup, operating or expansion. We have experience in financing dairy, beef, hog, poultry, and crop operations. We can arrange participation in FSA, Farmer Mac, WHEDA, and other government loan programs.
APPLY NOW or Contact ...

Justin Blaken blaken@brcbank.com or (608) 488-2411 NMLS# 433832
Max Hart hart@brcbank.com or (608) 488-2411 NMLS #1257455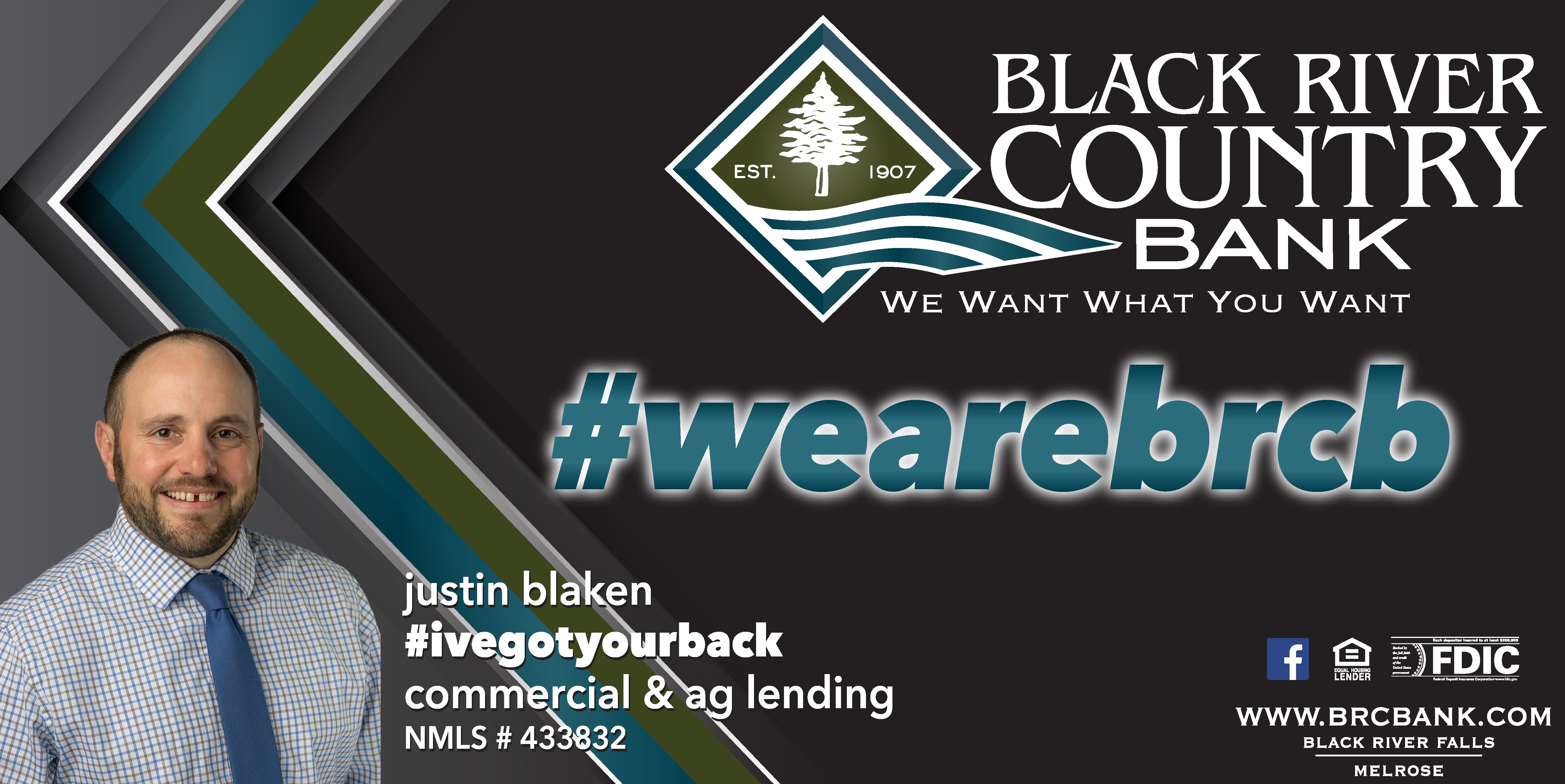 Commercial Loans
Always dreamed of starting your own business? Have an established business with expansion plans? We have the resources to help you achieve your goals. Our experienced Loan Officers can provide guidance to design a loan that provides you comfort and security.
Interest is generally tax-deductible, contact your tax advisor for specific information. We can help finance real estate, personal property, as well as Small Business Administration (SBA) Loans.
Need help on getting started with the SBA? Click Here
APPLY NOW or Contact  Justin Blaken blaken@brcbank.com or (608) 488-2411 NMLS# 433832
********************************
Credit Cards (By Élan)
We offer a variety of Visa cards to suit your business needs. They are accepted worldwide. Click the button below to check out our Business credit card offerings + details for each and APPLY TODAY!
CLICK FOR CARD DETAILS & APPLY NOW 
******************************
Consumer & Small Business Resources
for COVID-19 Relief & Financial Options
Please note the important reference materials linked in the buttons below.
WEDC's Mainstreet Bounceback Grants!!
Let's chat about how WE can help connect YOU and your small business to WEDC's available Grants! Through the Wisconsin Economic Development Corporation's (WEDC) Main Street Bounceback Grants Program, you could get $10,000 to help you get set up in a commercial space. The more empty spaces we can fill with new restaurants, salons, stores and other businesses, the more people it will bring into our commercial areas and through your doors. Stop-in or give us a call -- BRF 715-284-9448 or Melrose 608-488-2411 -- just ask to speak with Justin, Max, Drew, or Kim!! P.S. We Want What You Want
**********************************
Important SBA Paycheck Protection Program (PPP) Information Below 
EFFECTIVE: May 4, 2021 PPP Funds Depleted for All Except CDFIs, MDIs 

The Small Business Administration (SBA) has announced that Paycheck Protection Program (PPP) funding has been exhausted. As of yesterday, May 4, the PPP application portal will stop accepting applications for loans from lenders except for minority depository institutions (MDIs) and community development financial institutions (CDFIs).   


********************
PPP Loan Forgiveness Resources (Updated 1.19.21)
715-284-9448 for Black River Office
608-488-2411 for Melrose Office