Open an Account Online
Personalized, Quick, & Easy!
Open your account in minutes … Start to Finish.
It's just THAT easy!
(Simply scroll down for details & to select your desired Account to Open)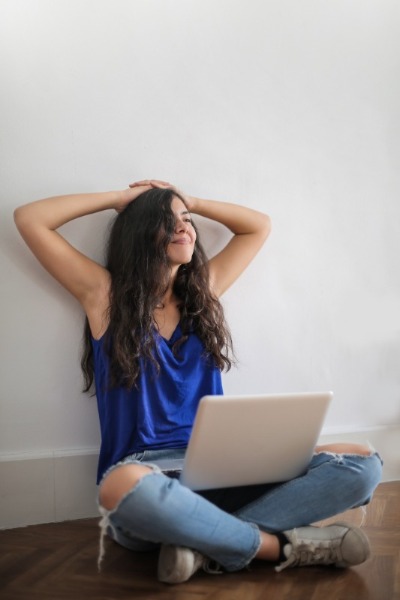 We want you to feel KNOWN and SECURE when you open your new Black River Country Bank account(s), whether you're opening online on your couch or sitting with us at the bank. With that in mind, we'll try to get to know you better in a few easy, secure steps, making the account opening process go smoothly. Just like you're right here with us! Don't worry, we won't ask too many questions, it's quick & EASY!
Attention Current BRCB Online Banking Customers: You can also simply go to your Online Banking Login, scroll to the Bottom of your Accounts Home Screen and
Click + Open a new account!! Easy peasy!!
New BRCB Customers ...
Step 1: Select Your Device
We've created an Optimized user experience for any device YOU prefer to use!
Mobile

Tablet

Laptop or Desktop Computer
Step 2: Gather Your Goodies
Please note, when opening your account(s) online, you are NOT able to save and come back later. So, we ask that you to complete the process in one sitting. 
BEFORE YOU START ...
Grab the following items so you're READY to rock-n-roll!
Form of ID (Driver's License, Passport)

Decide on your new Online Account Funding Source (new accounts require a minimum opening deposit, noted in the application)
Current Bank Account Information (Bank Routing Number, Account # transferring from, Bank/Online Banking Credentials – UserID & Password) OR

Debit Card OR

Credit Card OR

You can also choose to Fund Later.
A quick snack?! 😉
Step 3: Select the TYPE of Account you'd like to open and simply click the button below ...
Further explore our BRCB checking account product details @
For these above account products for which we allow Online Account Opening, you will also see an 'Open Account Now' button at the bottom of its table column as well. For your convenience, you can Click and Open the Account from there as well!! :) 
Happy Account Opening!!!
Please contact us at 715-284-9448 if you have any questions.